About PHWT – Your reliable partner
A university for success and joie de vivre
We will accompany you personally
The PHWT makes its contribution to the economy and society by creating an academic environment in Diepholz and Vechta for personalities who, in their striving for entrepreneurial success, treat their fellow human beings with consideration and tolerance and responsibly commit themselves to their life goals.
Always on the cutting edge in terms of content, we open up the best academic and career prospects for students through practice-oriented studies. We want to teach our students to act responsibly, both professionally and privately, so that they can drive companies forward in Germany and beyond and find joy in their work.
On this path to success, we leave no student alone! The individual support of the students by our lecturers as well as partner companies ensures a personal accompaniment to the best possible degree of each individual. In doing so, it is of particular importance to us not to neglect the promotion of creativity, independent thinking and one's own personality.
Together with our partner companies in practice and science, we create a platform where people with entrepreneurial spirit and curiosity can meet, exchange and learn from each other.
Unsere Ansprüche auf einen Blick
Excellent quality of studies
Considerate and tolerant interaction with each other
Acting responsibly privately and professionally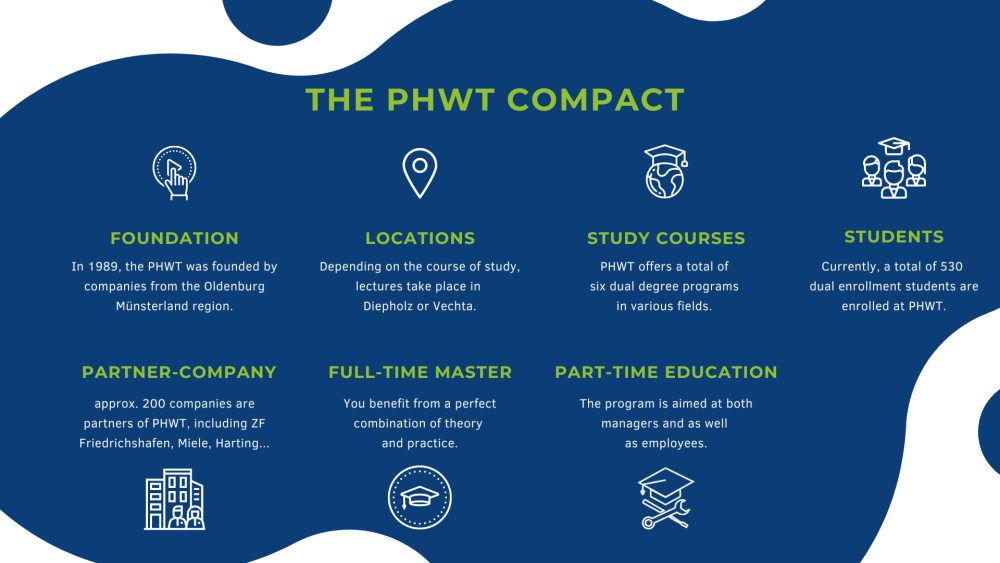 You can find us at these locations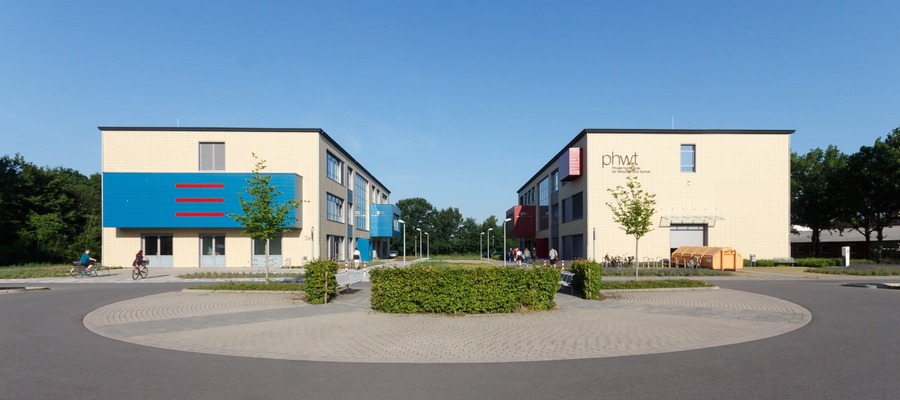 On our campus in Diepholz, students come together to complete the four engineering bachelor's degree programs in electrical engineering, mechanical engineering, mechatronics and industrial engineering.
Here, students have access to state-of-the-art laboratory technology and high-quality engineering facilities to precisely apply their knowledge.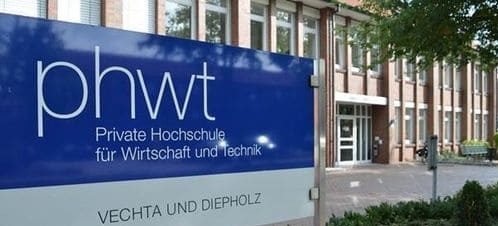 The Vechta campus is home to the Business Administration department – the popular Bachelor's degree programs in Business Administration, Business Information Systems and the Master's degree program in Business Administration & Management.
Students at both campuses experience strong community cohesion and a vibrant study community where they work together on exciting projects and challenges.
It all began with an idea
The history of the PHWT began in 1994, when regional companies from the Oldenburg Münsterland region decided to jointly train young academics through practice-oriented courses of study at the highest level. As a first step, they founded a vocational academy in Vechta (business administration) together with the Dr. Jürgen Ulderup Foundation. This was followed by the PHWT in 1998 with locations in Oldenburg (electrical engineering) and Diepholz (mechanical engineering). In 2016, the technical degree programs were merged at the new campus in Diepholz. The final construction phase will be completed in 2021.
The PHWT has grown significantly since its founding and today has built a valuable network of nearly 200 member companies. This is primarily due to the excellent reputation of PHWT graduates. They take on responsibility at an early stage and thus support the company's success in the long term. This success is based on the special teaching concept of community, individual support, state-of-the-art content and lasting practical orientation.
The PHWT shareholder group consists of:
DR. JÜRGEN AND IRMGARD ULDERUP FOUNDATION
PHWT e. V. association of members and companies
Harting Foundation & Co. KG
City of Vechta
City of Diepholz
County of Vechta
County of Diepholz
The university management of the PHWT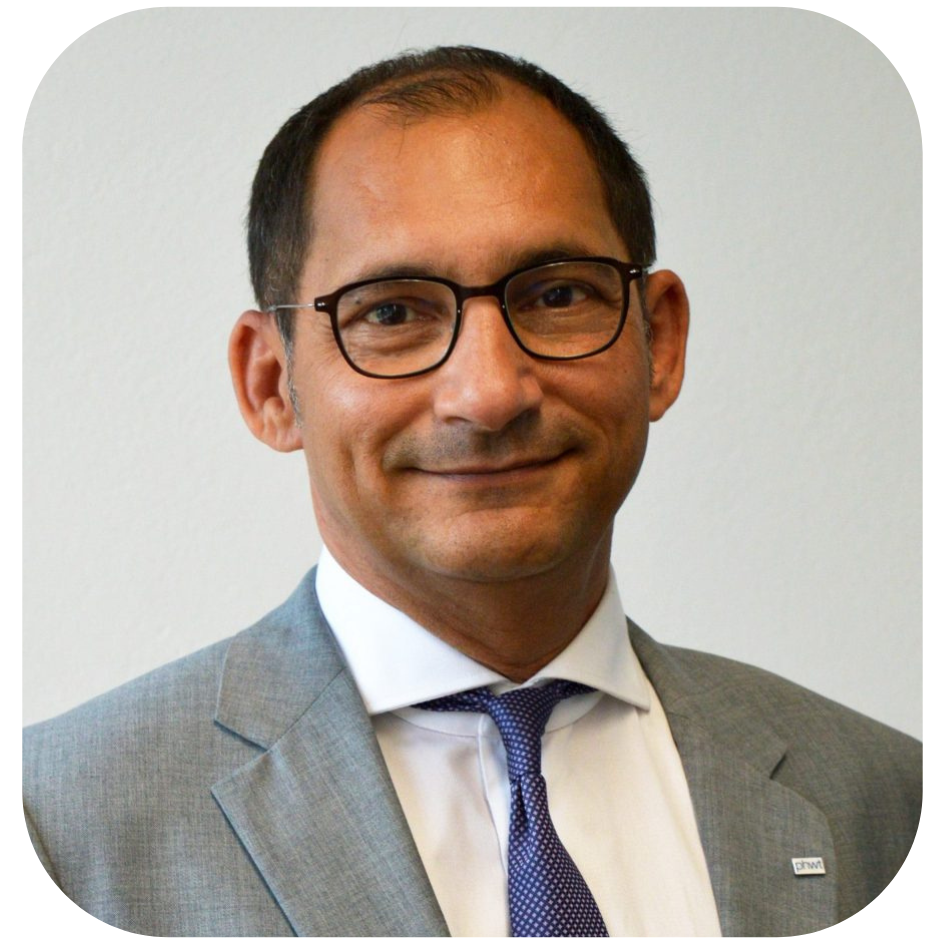 President
Prof. Dr. Dennis De
E-Mail: 
Telephone: +49 4441 915 0
Fax: +49 4441 915 109
Address: Rombergstraße 40, 49377 Vechta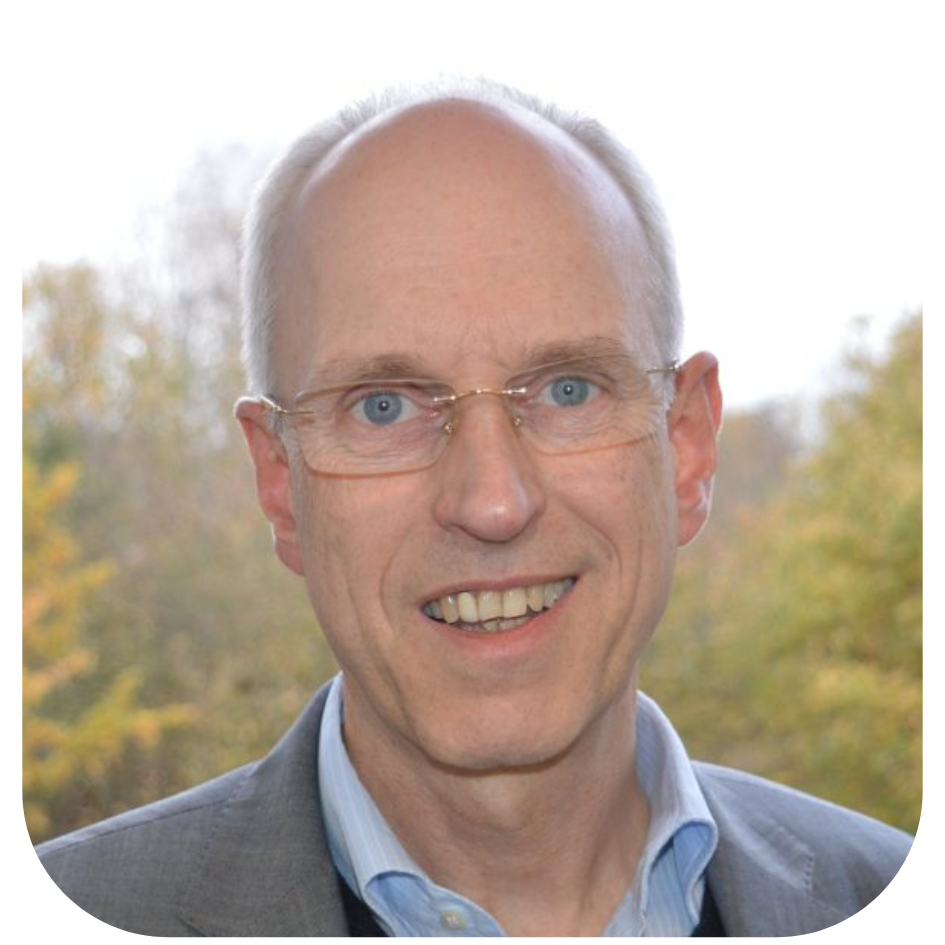 Executive Managing Direcor
and Head of University Administration
Wolfram van Lessen
E-Mail: 
Telephone: +49 4441 915 101
Fax: +49 4441 915 401
Address: Rombergstraße 40, 49377 Vechta