Safely to success!
With the practice-oriented degree programmes, you lay the ideal foundation for your career.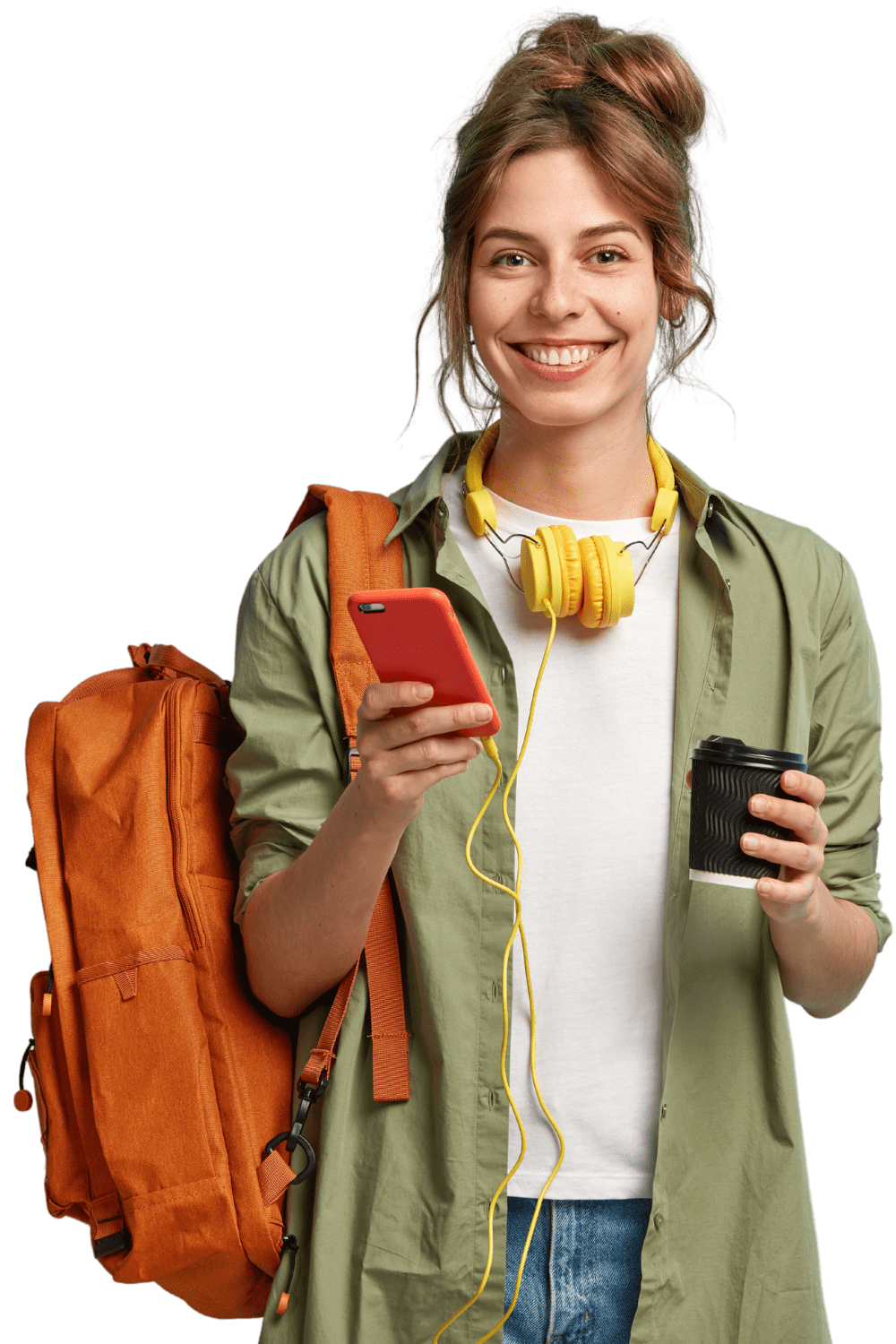 Start your professional career with PHWT
An enthusiastic community and personal support: that's what sets PHWT apart. In addition to the excellent opportunities in professional life with a practical degree from the PHWT, the atmosphere of a private university should not be underestimated. Connectedness and companionship make studying, whether dual or classical, a formative time in one's life.
Your dual Bachelor
With a dual bachelor's degree from PHWT, you can easily start your professional life with practical and modern module content. In small study groups with personal support, complex topics become easy for you to understand and you are safely accompanied to success.
Your classic Bachelor
You would rather study the classical way? No problem! With our classic Bachelor's model, you can take the same courses and have the semester breaks off or gain practical experience in various companies.
Benefit from valuable student committees
The so-called Student Committees are associations of students for students. They organize and represent various activities for and at the university and serve as contact persons for students.
Being part of the Student Committees is part of our community and offers besides fun also the possibility to get to know many fellow students and to build up your own network. This not only brings advantages during your studies, but can also be very helpful in your professional life. The current Student Committees at PHWT are:
Celebrating, Charity / Competition, Welcome, Sport, Alumni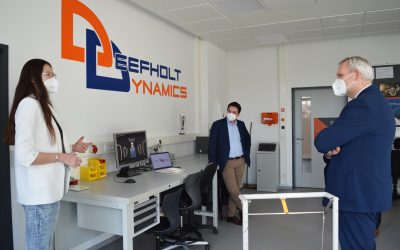 On Thursday, President Prof. Dr. Dennis De and...
Your entrepreneurial university – the PHWT
Not only the practical phases in the company bring you closer to the contents of your studies, but also many projects and research opportunities at the PHWT. Our partner companies provide new, progressive projects so that your studies are as practical as possible.
Well-known research topics are "PHWT – Deefholt Dynamics", the racing team of PHWT, and "PHWT – Conacting", a student consultancy at the university.
The research program provides opportunities for students to tackle and implement their own ideas and projects. The PHWT and its professors provide the necessary tailwind and security in the study program to tackle opportunities and support start-up ideas.
The goal of research funding is to offer you and other students the proximity to companies in order to establish contacts and seize opportunities. Furthermore, research and development offers the chance to participate in real projects and to make a difference during your studies.
That's why a dual study program at the PHWT is especially worthwhile for you!
In addition to the opportunity to work on progressive projects and belong to a supportive community, there are many other benefits to studying at PHWT.
The standard period of study for a dual Bachelor's program is 6 to 7 semesters, depending on the department. However, in addition to the Bachelor's degree, you also have a Chamber of Industry and Commerce degree with the same time investment as in a classic Bachelor's degree program.
Another difference between dual and classic studies can be found in the area of financing. While a classic study program is financed out of one's own pocket through tuition fees, in a dual study program the partner company pays all fees incurred. In addition, a training allowance is paid, so that own money is earned.
Partner companies are often interested in cooperating with the PHWT in order to invest in the future. Therefore, it is common that students are taken on by their practical companies after graduation – this not only secures the future of the company, but also your future. Furthermore, academics with a dual degree are credited with very good career prospects, mainly due to the practical education and the outstanding preparation for professional life.
Apply now!
…for your dual study place and get started!