Information for international students
Dear international students and applicants,
You want to do an exchange semester or a whole study programme at the PHWT. Here is some information that will help you.
For exchange students
Due to our close collaboration with many companies, PHWT has a slightly different academic calendar. It might be more compatible for some international universities than the one used in Germany (here is the link to the PHWT calendar). All students speak English. Some PHWT programmes have an elective semester where the teaching language is English. The rest of the programme is in German.
PHWT holds the Erasmus Charter for Higher Education and is currently applying to participate in the Erasmus programme for mobility of students and staff. Erasmus Policy Statement I Erasmus Charter for Higher Education
For international applicants
International applicants are very welcome. At the time of application, you need German language skills at B-2 level, for example from the Goethe-Institut, and the equivalent of a German university admission. You can check this here: (https://anabin.kmk.org/anabin.html). Applicants from non-EU countries must also take into account the regulations for student visas. This could include the requirement of a "blocked account" for some countries.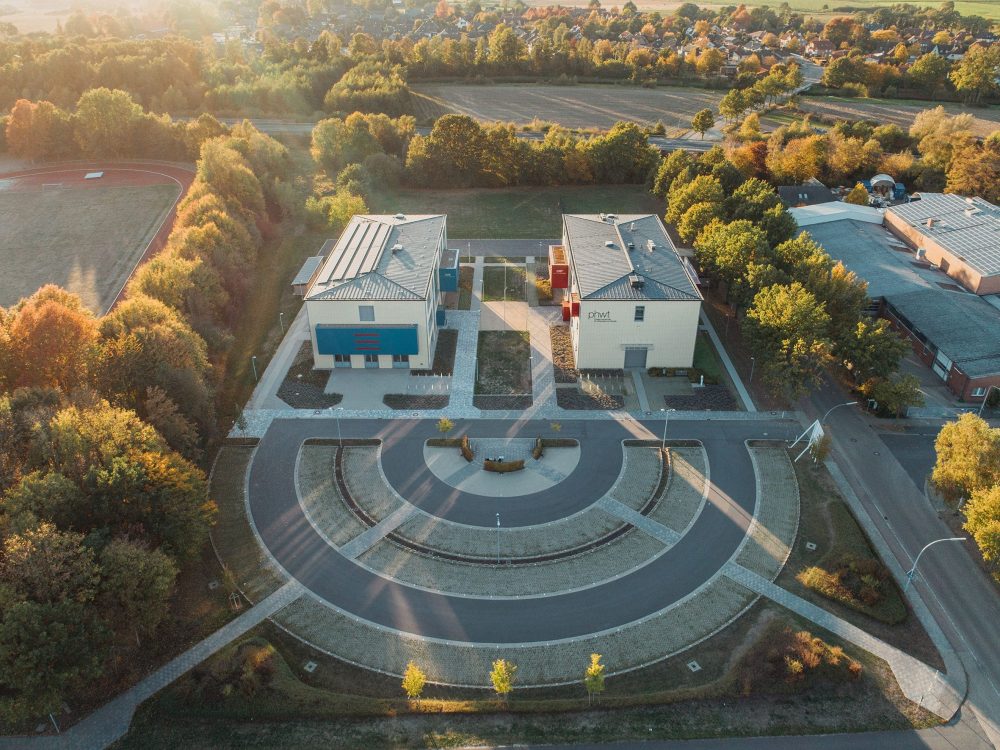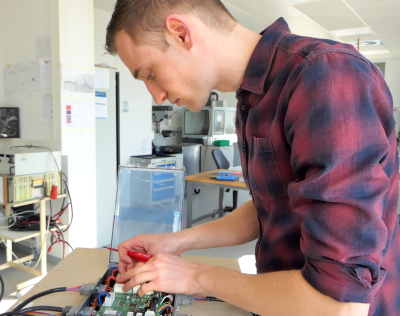 Further links to the Bachelor's degree programmes, including block phase plans and module handbooks:
Study model
The programmes at PHWT are designed as dual study programs (combined study programs). This means that students simultaneously do an apprenticeship in a company (dual) – hence the different academic calendar.  All programmes can also be studied without an apprenticeship (classical).
Tuition fees (non-EU)
Tuition fees are paid by companies for dual students.
Classical students pay their own tuition fees. They are collected monthly by the PHWT. For business programmes including IT, tuition fees are currently € 450 per month. For engineering programmes, tuition fees are € 475 per month.
Accommodation
We help international students at our campuses in Vechta and Diepholz to find affordable accommodation for the duration of their studies at the PHWT. The type of accommodation ranges from rooms with shared bathroom and kitchen to single flats. Prices usually range from €200 to €450 per month.
The region
The region is economically strong, with one of the lowest unemployment rates in Germany, and is surrounded by northern German nature. It is home to many world market leaders and hidden champions who cooperate with PHWT.
Application
Students who are interested in an exchange, please register here (international-office@phwt.de) – even if their university is not a partner of the PHWT. All others: If you would like to apply for one of our programmes, please use the "Applicant Button" at the programme of your choice.
If you also apply for a dual study model, companies may see your application and possibly invite you for an interview. If you are successful, the company will cover your tuition fees and pay you a small salary. Please take into account that you need very good German and a high degree of discipline and reliability to do this.